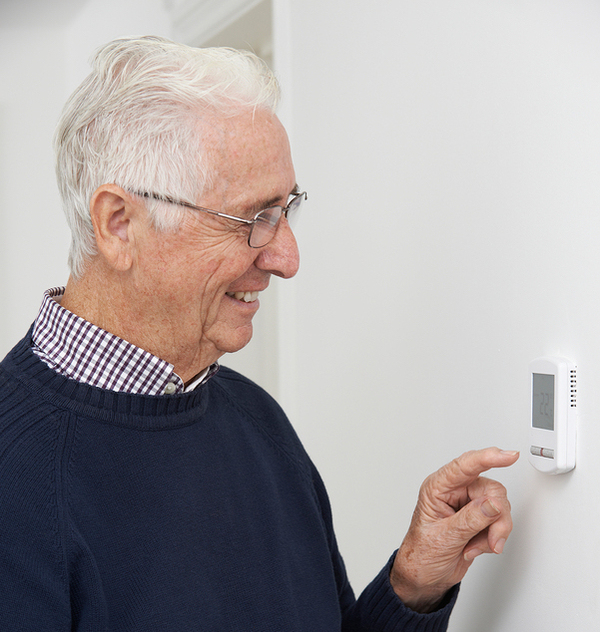 Leaks in your ductwork cost money, stress your air conditioner and can even lead to allergy flares. The network of air passageways that runs through your home isn't exactly an aesthetic feature, either. It's hidden inside walls, crawlspaces, and attics. So unlike a plumbing leak that leaves a trail of water, a duct leak might go unnoticed for years.
But there are clues if you know where to look, and there's a solution that's simpler than you might think. If you live with one or more of these problems, it's probably time for an inspection.
#1: You're Paying Higher Energy Bills
Temperatures are brutal this summer, both in Massachusetts and nationwide. But it's always difficult to know if it's the weather or a problem with your HVAC system that's responsible for higher energy bills. Either one (or both) might be to blame.
Leaks in the ductwork allow part of your conditioned air to escape into places you'd never intentionally cool, such as the attic and between walls. The U.S. Department of Energy says that in many homes, the loss is about 30 percent. Leaks can also allow heat from those spaces to infiltrate the ducts and warm up the air that your AC system worked so hard to cool. Warm air naturally transfers to cooler spots when there's nothing in place to stop it.
#2: You've Got Hot and Cold Spots
Most homes have spots that are harder to cool than others. Rooms on upper floors and those with large windows or inadequate insulation can all take on excess heat. And you might also have spots that are too cold. But when those problems can't be traced to an obvious culprit, leaky ducts might be behind it.
With leaks, some of your cool air never makes it to its destination. That creates hot spots. Then if you lower the thermostat to compensate, other parts of your home might be too cold. If hot spots happen near your registers, you've probably got a leak.
#3: Your Air Filter Gets Dirty Faster
Most homeowners change the HVAC air filter every 1-3 months. It depends on factors such as whether or not you have pets and whether it's pollen season. More particles in the air clog up the filter faster. However, leaks in the ductwork can dirty the filter more quickly.
Ducts run through unfinished parts of your home, and those areas are highly dust-prone. All that it takes is a small leak to allow dust inside, where it's then sent out through the registers. From there, the system's air intake draws in the particles and the filter traps them. If your home looks a bit dustier and your filter needs frequent changing, a duct leak might be behind it.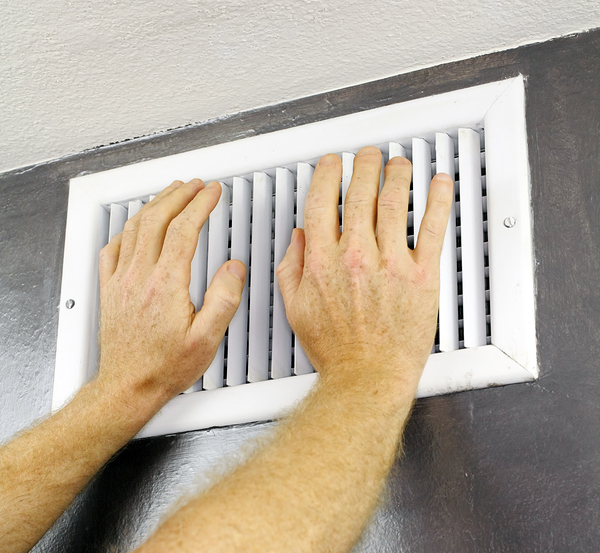 If you have to do this, there's a problem.
#4: The Airflow is Noticeably Lower
Air should flow out through every register in your home at about the same rate. You might notice some differences, as registers closer to the system often have a bit more airflow than those at the end of the run. But it shouldn't be dramatic.
Comparably low airflow through one or more registers is one of the simplest ways to suss out leaky ducts. Unfortunately, some homeowners live with the problem for years, believing that it's a normal hazard of a forced-air system. That's usually not the case.
Duct leaks are like little thieves that abscond with your family's money and comfort. And for years, sealing up those leaks was a challenging, invasive and costly job. But there's a newer technology called Aeroseal that's effective, efficient and affordable.
Instead of fixing leaks from the outside using messy mastic and tape, Aeroseal works from the inside. The best part is that it finds and seals leaks in hard-to-reach areas and those that are so small that the human eye wouldn't spot them. It's a simple solution to a complicated problem.
Rodenhiser specializes in duct inspection and sealing. For over 85 years, we've provided excellent service to homeowners in Framingham, Concord and throughout the route 495 / 128 area. Call Rodenhiser today, and we'll seal your leaky system for good.

Please follow and like us: