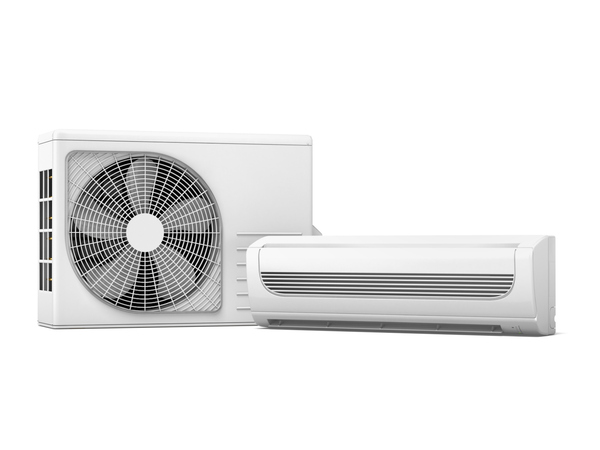 Ductless air conditioning and heating systems are gaining a lot of ground in the HVAC industry, and with good reason. They're efficient. In some cases, the efficiency is beyond anything that a traditional split unit can offer. They're convenient. You don't need a network of traditional ducts to have a whole-house system. And they give you control. Ductless systems can fit almost anywhere you want, even in a corner of a room that's never been comfortable.
With a ductless system from Mitsubishi, you get one of the most advanced climate control appliances available. The cost is sometimes a little more than a traditional system, but the efficiency usually pays for itself quickly. There's a reason why so many homeowners are switching to ductless, and here's what it's all about.
Mitsubishi Ductless Systems Work in Old or New Construction
Older homes can sometimes feel drafty. Insulation might be inadequate, and there's often a door or window that lets in a cool breeze just when you don't want it. In summer, the same homes can feel like an oven. Insulation and air leak control help mitigate some of those problems. But a ductless system can make the whole house feel perfect.
Mitsubishi ductless heating and cooling looks at comfort differently from other systems. Even if your home doesn't have existing ductwork, you can have conditioned air in every room. And you can have it without any structural modifications. These mini-split systems also work perfectly in new construction.
Mitsubishi Makes Heating and Cooling Minimally Invasive
Traditional air conditioning units, furnaces and heat pumps are large and require a lot of dedicated space. They also require a maze of ductwork throughout the whole house. But Mitsubishi systems have a small outdoor unit and a small indoor unit, and they're connected by a small hose. The only invasive part of the installation is the small hole drilled through the wall to connect the two components.
The compressor outside is smaller than half the size of a traditional unit. And the air handler inside mounts directly on the wall. Each compressor can operate 2 or more air handlers, depending on which unit you choose.
This is True Zoned Cooling and Heating
You might have heard about zoned climate control. It's a big deal because zones let you control different parts of your home separately. If you have a bedroom or two that you don't use, simply shut down the unit for that zone. And if you have hot or cold spots, adjust the temperature there instead of throughout the whole house.
A Mitsubishi ductless system has an air handler for every zone. Using INVERTER-driven compressor technology, your bedrooms, kitchen, living room and other parts of the house can each feel just the way you like. Using iSee sensors, your new ductless system picks up on temperature changes and adjusts automatically. That means passive solar heat in summer won't create a hot spot, and a draft won't make a corner chilly. The sensor sees and it adjusts before you know it.
Mitsubishi Ductless Heating Works in Extreme Cold
With summer directly ahead, home heating might be the last thing on your mind. But winter will come again. If you think a heat pump can't handle extreme cold, you're in for a happy surprise. Mitsubishi's H2i® technology provides comfortable warmth, even when the temperature drops to 13 below zero.
A traditional heat pump can't compare to the effectiveness of a ductless system. And with Mitsubishi's Hot Start technology, all that you'll feel is warm. The air handler doesn't switch on until the air inside is up to temperature. That means no more chilly blasts of air before the heat finally kicks in. Cycles are more efficient, too. Where traditional systems sometimes fall well below your desired temperature before the unit cycles back on, a Mitsubishi ductless system has shorter cycles for fewer fluctuations.
If your existing HVAC system has seen better days, maybe it's time to think about a heat pump from Rodenhiser. This is no ordinary heat pump. Mitsubishi ductless cooling and heating has revolutionized everything that you thought you knew. And with a life expectancy of 15 to 20 years, you'll have plenty of time to achieve and enjoy a return on your investment.
You'll stay cooler this summer, and save money too. And once winter comes around again, a ductless system will keep every corner of every room evenly warm and cozy. Contact us today to learn more about how Mitsubishi and Rodenheiser can make your home comfortable all year long.
Please follow and like us: